This is my response to Kanye West, Rep. Joe Wilson, and anyone else who thinks they are just "being real" and "telling it like it is" at the expense of other people……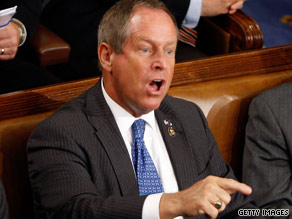 Yes, this is a free country and you can "legally" say whatever you want under Freedom of Speech, but that doesn't give you the right to be blatantly disrespectful and hurtful toward other human beings and our President. The only thing "real" about it, is that they behaved "real ugly"!  There is nothing funny or to cheer about when you try to humiliate someone.
Everyone has opinions about everything and if you feel that "justice" is not being served, then instead of being rude…do something to make it right!
Too many of our children are watching these so-called role models act in a way that is NOT ALRIGHT!!!  That is why it is the responsibility of every parent, grandparent, church family, etc. to teach children manners, respect for themselves and others, and just to be a decent human being.
Arrogance and selfishness will get you nowhere in life. It will only bring embarrassement to you and your family (whether you are a celebrity or not)!
What are the values and standards that are set and discussed in your family? We must instill morals and values in our kids and consistently present those values on a daily basis.