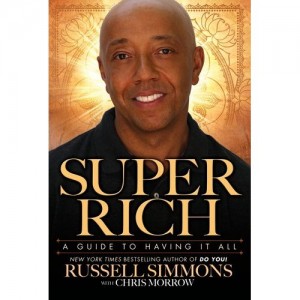 I recently read an interview with Russell Simmons about his new book…Super Rich. It was a really great interpretation of what being "super rich" means to you. And guess what? It's not about money (exactly). It's about being spiritually rich in your life and how to make that happen.
Russell talks about if you are a person who wants more money, then the best way to get that is by giving money away and helping others. What you put out into the universe, will come back to you (sometimes many times over).
He also talks about being a vegan, meditation, working hard, and living a spirit-filled life. All of these components are things that make him Super Rich!
I have not read the book yet (just the interview), but it has definately made me want to purchase the book and give you all a full book review when I am done. So stay tuned!