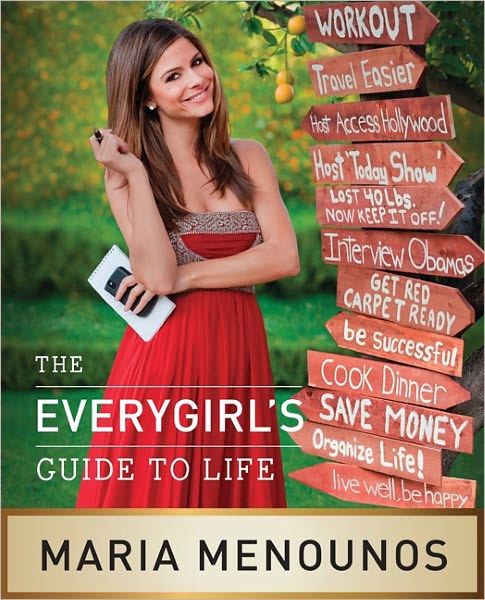 While browsing through Barnes and Noble the other day, I noticed this book cover from Maria Menounos book
The Everygirl's Guide To Life
and I thought….this is the way we all should be living our lives. We 
MAKE
  plans/dreams and the we
MAKE
them happen. That's it!
I have not read the book nor do I know anything about it, but the cover says it all. Why think SMALLl when there is a BIG world out there with plenty of opportunity to be had. And life should not have you moving in "one" direction (as the arrows show on the cover), you should move all over the place in order to expand and grow.
Thanks Maria for that GREAT concept of LIFE!